Choose The Right Metal For Your Die Casting Projects
There are many different options of metals to make die casting metal parts. If you are looking for a company who offers die casting service? Contact us today. Our experienced team of engineers will let you know which metal is best for your Die Casting Projects. To learn more about different metal make in die casting and which are the best for your projects in your industries, contact us today.
Aluminum, magnesium, zinc are the common alloys in die casting. Copper, brass, tin and lead are also used for die casting. There are less common. Different alloy has its own properties, and advantage and disadvantages. Each allay is suitable for different kinds of applications.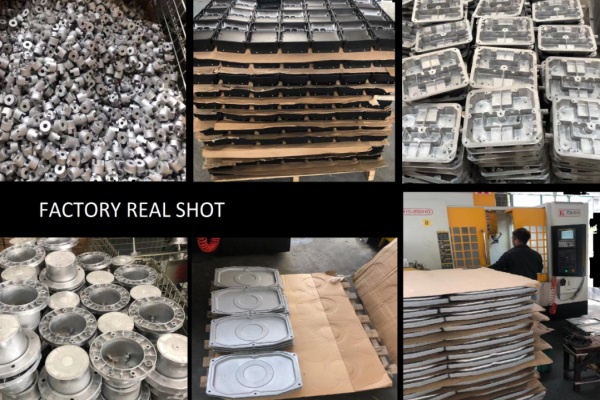 If you need to make parts for vehicles, aluminum and aluminum-zinc alloys are the ideal choice when it comes to make automobile, truck, vehicle parts and gear although aluminum part are more expensive. Aluminum alloys are corrosion resistant and lightweight. It has good strength/stiffness weight ratio. Aluminum is an ideal choice when it come to casting lighting, electrical and computing parts as it is easy to cast and have high electrical and thermal conductivity.
Zinc, magnesium and aluminum are frequently used to cast medical equipment die cast parts. Compared to aluminum die castings, zinc alloy is popular when producing patient-facing device. Zinc offer smooth surface, it is easily to be plated. And zinc parts can be made with thin wall. This factor is important in light weight application. Zinc's melting point is low. Compared to aluminum die casting, zinc offer longer mold life. Zinc is good corrosion resistant and high thermal conductive. Zinc die casting part is durable, strong and hard.
When producing very lightweight die casting parts, magnesium is an ideal choice. Magnesium is very lightweight. It is low density, good corrosion resistant and electrical and thermal conductive. Magnesium is difficult to die cast. When producing magnesium parts in high volume, it will be a constraint as there are not many die casters pouring magnesium alloy.
If you want your parts are able to withstand high temperatures, aluminum alloy is the best choice. Aluminum can only be die cast in a cold chamber machine. Zinc and magnesium can be die cast in hot and cold chamber machines. When you search What Companies Use Die Casting, you will need to consider what machines and equipment they have. If lightweight is the most important thing you think, magnesium is the best choice and magnesium is extremely lightweight. If you want to easy to cast economy and good looking die casting parts, zinc alloys is the best choice. Zinc alloy is simply to be cast. It has good strength, hardness and dimensional stability. It give long mold life. If corrosion resistance is your highest priority, such as parts used in food service industry. Stainless steel and nickle alloys are the great choice. If you want high electrical, thermal conductivity and wear-resistance, brass is the best choice.
If you don't know which is the best metal for your die cast parts. Don't worry. TEAM Rapid is here to help. We have been offering CNC machining, die casing, metal finishing and assembly service for more than 10 years. Our team of engineers are happy to help customers to figure our what metal and which machining process is best for your projects. Our state-of-the-art machines and technology to make sure customers will receive high quality parts. Contact us at [email protected] today. Let us know your needs and requirements, our team will come up with the right plan for your projects.
Request A Quote