Colorful Plastic Parts Injection Molding
Plastic injection molding parts can be made in any color you want. Unlike metal parts, plastic injection molding parts are easy to be made in different color. In our daily life, most of the consumer products need to be colorful, for example, cell phone, car, and more. Color is one of important reason why your customers pay for your products. So, defining the color of your injection molding parts and customized your injection molding parts is one of the important factors to achieve big sales.
Where to find the color
Pantone book is the most frequently used color swatch. Pantone is the X-Rite, Incorporated, a wholly owned subsidiary, is the authority of a specialized research and development of world-renowned color. Pantone is the color systems and leading technology provider of professional color choice in different industries. When it comes to choosing color, a pantone card or book is necessary. Finding the most adorable color from the pantone book or card you like. You can simply give your molder a pantone number (color code) and you will get what you want.
Advantage of molded colorful plastic parts
1. Increase customer satisfaction by high quality, long lasting, brilliant color and finish
2. Coloring is integral to colorful plastic parts with no paint scratching or peeling problems.
3. Coloring could withstand harsh environments
4. Eliminates the secondary operations which lower the end part cost
5. No secondary painting
6. Color can be achieved in one step during molding, part production is faster.
7. Environmentally friendly. Easily recycles, and overall production energy footprint is lower.
8. FDA and NSF compliant
9. Flame-retardant grades available
How to do the colored samples?
At TEAM Rapid, when you have picked up the color code, we can create the color pigment to match the color code. We will mix raw material and color pigment by certain ratio based on actual situation, it may need some adjustment on the ratio, Goal is we match color pigment.
How to mold colored parts?
Step 1) Clean the injection machine barrel
Make sure the injection machine barrel is clean and make sure there is no contamination. High scraps rate could be caused by the slight contamination in barrel.
Step 2) Setting right molding temperature
If the temperature is set too high during molding, the mold samples will have black spots all over the surface of the molded parts.
Step 3) Diffusion
Some of the resin melt flow property is not good, for example, PC and ABS. In this case, grain color pigment needs to be used instead of color powder to make sure color pigment and resin are properly mixed. If not, the colorful plastic parts may have uneven color.
Step 4) Fix the injection parameter
Colorful plastic parts may be different from batch to batch, this is what you can't avoid completely because the condition changes all the time. But controlling the pigment resource to be stable and setting the injection molding parameter can make a big difference.
Four ways to prepare color for molding
Compounded colors
Compounded colors is also called pre-mixed color. Compounded colors are made by the resin suppliers. Raw material and pigment are blended together to created colored plastic pellets what are ready to injection mold as-is. For famous Pantone or RAL colors, compound color is probably the cheapest and easiest way to go. Manufacturers can achieve common colors fast and even can keep your color as stock. If you want a custom color, it can be compounded by a resin supplier but they will require a minimum order of one ton, so compounded color is not cost effective when you have a small run order.
Masterbatching
Masterbatched colors are also made by the resin supplier. A masterbatch can be ordered in standard or custom colors. Masterbatched colors plastic pellets are pigmented heavily with 50% color to 50% resin. Masterbatched colors are not ready to injection mold as-is. Instead, they must be mixed with uncolored plastic to get a ratio of 2% color by volume. Minimum order of masterbatched colors is one ton. Masterbatch represents 20 tons of moldable plastic, so it is cost effective for producing colorful plastic parts in high volume.
How to do when customers only need a few thousand parts to start out with and they have got a custom color

?
First, the customers and the compounder must agree on the color which to be used to achieve a closed match to the sample. "Closed" is the operative term here. Getting an approximate match with customer color sample is the best which can be done, even using standard visual and testing conditions. They can have a small batch of plastic pre-mixed by the molder, by using one of two additional methods.
Solvent Coloring
Solvent color is a pigmented oil is mixed with a solvent. This solvent is sprayed over uncolored pellets, and coat them just prior to injection. In solvent coloring method, it's difficult to control the ratio of color to plastic precisely.
Dry Pigment Mixing
Dry pigment mixing method is similar, it uses dry pigment powder to mix with plastic pellets directly in a hopper with a ratio of 2% pigment by volume. In some certain cases, for example, for some engineering plastics, molder must dry the pellets first before adding the pigment. This mixing in the hopper is an approximation – most of the dry pigment will stick to the plastic pellets and some will stick to the walls of the hopper and related plumbing, so diluting the concentration of color. Water vapor in the atmosphere will also enter into the mixture when it's taken from the dryer. Dry pigment mixing method is ideal when there is a low volume of a custom color.
Color Selection
At TEAM Rapid, we offer a list of standard colors for colorful plastic parts (contact us for more details). Depending on the color calibration of your device, the appearance of these colors may vary. Optionally, you may also provide us with your PMS code to match your color selection. Color match is not guaranteed to be exact. Customers are responsible to verify that the actual parts meet their color needs. Some colorants may not be compatible with the plastic base resin selected. Adding a colorant to base resin may change the resin property on FDA, ISO, USP, UL ratings. Customers are responsible to ensure that the colorant/resin combination selected meets their color requirements.
What color do you want?
When dealing with prototypes or low-volume manufacturing, manufacturers will make their best effort to provide the closest match possible using the least amount of raw material. By reviewing the above will help you to better understand the limitations to the process, especially when it comes to making custom colors. Parts in high volumes require lots of plastic and it is the easiest way to guarantee color consistency. Low volumes require compromises when it comes to custom colors which can't be always avoided.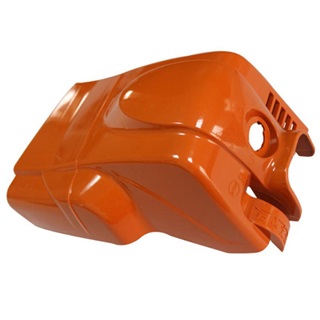 Project Details:
| | | | |
| --- | --- | --- | --- |
| Parts Size: | 342.9*223.1*242.7mm | Business Type: | OEM |
| Material: | ABS | MOQ: | 1 |
| Process: | Rapid Injection Molding | Place of Origin: | Guangdong,China |
| Post Finish: | Deburr | Shipping Method: | By Express |
| Color: | Orange | File Format: | STP;IGS |
| Tolerance: | +/-0.1mm | Brand: | No |
| Order QTY: | 1000 PCS | Customer: | US |
| Lead-Time: | 10 Calendar Days | | |
Supply Ability
Packaging & Delivery
Contact us today to learn more about colorful plastic parts. And if you are ready to begin your next projects, just simply upload your CAD file for an instant free quote.