You can use rubber materials in the rubber molding process to create various rubber-based parts for various industrial applications, such as aerospace, automotive, consumer electronics, home appliances, and many others. The waterproof feature of the rubber materials makes them ideal to use for sealing, enclosures, and similar applications. In this guide, you will learn about the three ways to make rubber parts, along with the benefits of this process.
What is Rubber Molding?
It is the production process that will transform the rubber materials into usable products, which will involve putting the rubber material into the mold cavity to create the shape you would like to get. It is a common method that manufacturers can use to turn rubber materials into rubber parts or components used in various industrial applications and rapid manufacturing.
There are three primary ways to make custom rubber parts. The first method is compression molding. The second method is transfer molding, and the third method is injection molding. Each molding process for rubber materials will have its own molding equipment, which will differ from each other. Each molding equipment will apply heat and pressure in the molding process, and each process has its own unique ways of transferring the rubber material into the mold cavity.
1. Compression Molding
Compression molding for rubber materials provides a method of creating rubber parts by using the compression method. With this method, you will need to place the rubber material on the mold cavity, and then press the rubber material using heat and pressure. For this process to work with the best result, you need to overstuff the mold cavity with rubber material until there's a surplus of rubber material in the mold cavity.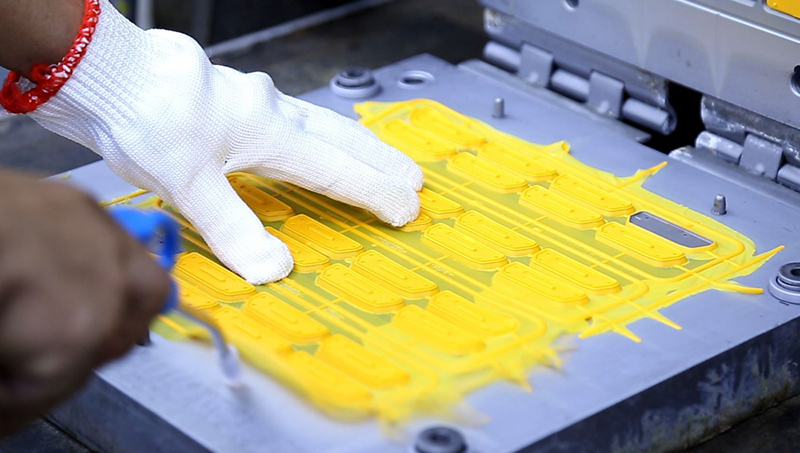 The surplus of rubber material will fill all the space of the mold cavity, ensuring that it can follow the shape of the mold cavity without any shortage of materials during the molding process. With this process, you can get rubber parts with medium hardness levels, and it is also best for high-volume production.
2. Transfer Molding for rubber molding
Transfer molding differs from compression molding. With transfer molding, you are transferring the rubber material into the mold cavity by using a pot. First, you will need to fill the pot in the transfer molding equipment with the rubber material you want to use for the parts creation process. The pot will have certain gates, which you will use to transfer the material from the pot into the mold cavity.
Then, by using a certain pressure on the equipment, the pot will get squeezed during the production process, allowing the equipment to squeeze out and transfer the rubber material and fill the mold cavity for the molding process. The transferred rubber material will get heated and then cooled down in the mold cavity, allowing you to get the shape you would like to have for your rubber parts.
3. Injection Molding
Injection molding is a common method for creating rubber parts for various production applications. In injection molding services, you will need to heat the rubber material in the heating chamber, which will melt the rubber material in this process. Then, you will need to inject the heated rubber material into the mold cavity using specific pressures. Through the spruces within the injection molding equipment, the heated rubber material will get injected into the mold cavity.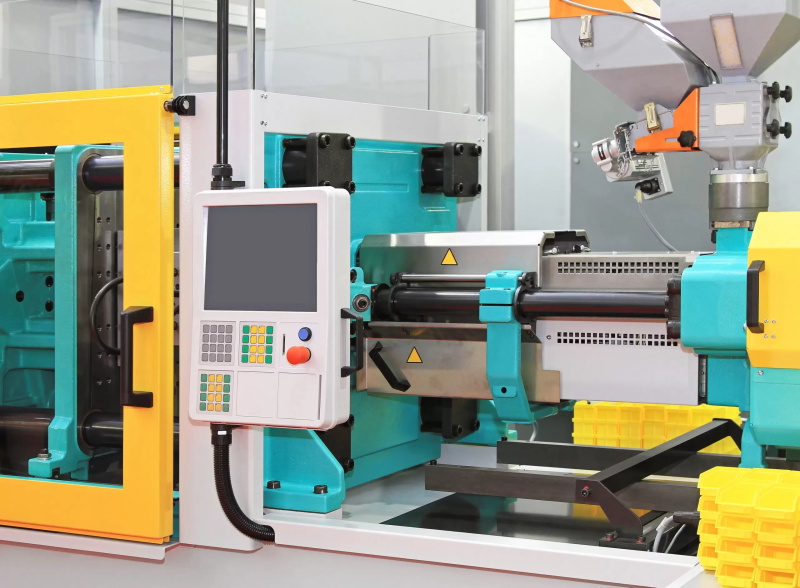 In the mold cavity, the rubber material will cool down, which will give you the final product after you complete this process. Injection molding for rubber materials is ideal for high-volume production, and you can use this method to create rubber parts with low design complexity by insert molding and overmold.
Benefits of Rubber Molding
The process can give you various benefits, depending on the applications you would like to use it for. There are three primary methods of rubber molding you can use, and each method can provide you with its own specific benefits. However, the overall molding process can give you some general benefits in various industrial manufacturing.
●Creating waterproof Rubber molding parts.
With this process, you can create waterproof rubber parts for various applications, such as sealing, gaskets, electrical enclosures, suspension bumpers, agricultural equipment components, and many more. The waterproof rubber parts can help prevent any water leak or water damage in various industrial equipment.
●Faster production time for high-volume production.
It is also faster to process, which is suitable for high-volume production. You can use various methods of molding to create simple and complex shapes using different rubber material types.
●Flexibility to customize your rubber shapes.
The process also allows you to customize the rubber shapes you want to get with ease. For instance, injection molding is best for creating simple rubber shapes for high-volume production, whereas compression molding might help you with creating a more complex shape. You can create different mold cavities and use different molding methods depending on your production requirements.
●Keeping the material viscosity at its minimum.
The process uses heated rubber material that will help you create rubber parts of varying shapes and designs. The heated rubber material will also allow you to minimize the material viscosity of the molded rubber parts. It means you will get finished products that have more resistance to damage or deformations.
●Keeping the material waste to a minimum.
The process can help keep the waste materials in your production process to a minimum. It means you can run a production operation for creating rubber parts without damaging the environment. There are also various ways to recycle the rubber material waste from your production process, which can keep your production process clean and healthy for the environment.
Conclusion
There are three ways to make custom rubber parts: compression molding, transfer molding, and injection molding. With these rubber molding methods, you can create various rubber part shapes for high-volume production.
You can also create both simple and complex shape designs and use the suitable method to create the molded rubbers based on your requirements. You can use all the methods in various industrial applications.
TEAM Rapid has decades of product manufacturing experience from the rapid prototype, and 3d print services to mass production, we have 30 excellent project and mold design engineers and 20 excellent mold processing engineers. Our processing equipment has 10 advanced CNC lathes, 5 rotary machines, 3 grinding machines, 8 EDM cutting machines, etc., we also have 20 sheet metalwork machine tools, and 60 large injection molding machines, we undertake global product OEM design and processing orders, to provide you with integrated product design, rapid prototyping services, manufacturing, transportation solutions. Contact us today for your upcoming projects.