3D prototype printing is basically the process of printing 3D prototype objects using a 3D printer and 3D printing technology. The objects can range from small parts, components, shells, or even full sample products you will need to mass produce later. To perform the 3D prototype printing process, you will need to use both 3D printing hardware and software.
You can choose from among many 3D printing software, such as Fusion 360, Blender, and SOLIDWORKS, and use the software to create the 3D prototype models you can print later. The 3D printing software will provide you with the necessary tools to shape and design your prototypes, as well as checking them for the best printing results.
Then, you will also need to use the 3D printing equipment to print your 3D prototype models to use in your product testing process. There are various materials you can use for your 3D printing equipment, and depending on the prototypes you are making, you will need to use a combination of different materials for the best result.
The Benefits of 3D Prototype Printing over Traditional Prototype Printing
Traditional prototype printing has been around for decades, even before the existence of 3D printing technology. When 3D printing technology was first introduced, manufacturers started using this technology to optimize their prototyping process. There are various benefits of 3D prototype printing when compared to traditional prototype printing, such as:
●Rapid prototyping process.
3D prototype printing is a form of rapid prototyping process that allows you to create prototypes faster when compared to the traditional prototype printing. Thus, you don't need to deal with all the complexities of traditional prototype printing when you use the 3D prototype printing process in your rapid manufacturing. It will also allow you to create the design for your prototypes much faster.
●Keeping the process simple.
The traditional prototype printing will require you to go through various complex processes of designing and building your rapid prototypes. Also, some designers might still need to use pencil and paper to create their prototype designs and build the prototypes for their products. This process can be time consuming. As for the 3D prototype printing, you can keep everything simple throughout the design and prototype building process.
●Faster and more cost-effective processes.
The 3D prototyping process will allow you to produce your prototypes much faster than the traditional method. You don't need to wait for days or even weeks just to get your prototypes ready. With 3D printing technology, you can get your prototypes and sheet metalwork parts printed fast, and more importantly, you can also save a lot of money for the entire printing process. Both the 3D printing equipment and the printing materials are more affordable when compared to the traditional prototyping process.
●Better design variations.
With 3D printing technology, you can use various software to create your prototype design. The good news is that 3D prototype printing will allow you to create prototypes with complex designs. You can also have much better design variations, allowing you to create better prototypes for your products. It will allow you to create various versions of a prototype, so you can figure out which one is the best for you to use in the manufacturing process.
●Best for quick product testing.
By using the rapid prototyping process, such as the 3D printing and CNC prototyping, it will make it easier for you to test the prototypes before you use them in your final product. You can test various aspects of the prototypes, fix various errors, add or remove features, and do various other adjustments to make sure that your prototypes will work well before putting them into mass production. The whole product testing process will be faster and much more convenient to do.
The Process of 3D Prototype Printing
The 3D printing process is quite simple and straightforward. Here are the steps you need to follow;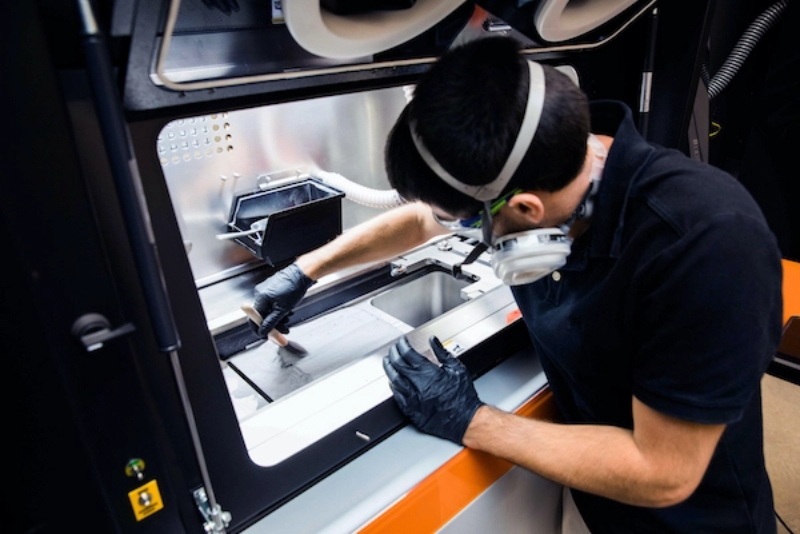 ●Using the CAD software to design your prototype.
First, you will need to prepare the CAD software to design your prototype. You can choose from among many available CAD software, whether free, open source, or premium CAD software. Next, you will need to create the design for your prototype by taking care of all the details of it. You can create either complex or simple designs for your prototype.
●Preparing the right materials for 3D printing.
After preparing your CAD design, it's time for you to prepare the right materials you will use in the 3D printing process. The 3D printing equipment will be compatible with various types of materials. So, be sure to check the equipment's manual to see which materials are compatible with your equipment. Match the right materials with the prototype you are making.
●Sending your prototype design to the 3D printing equipment.
This process requires you to convert or transfer your CAD design into the format understood by your 3D printing equipment. It is called slicing, and it involves the process of separating the design you have into multiple layers, which will build the necessary data for the 3D printer to print your design into an actual object. It might take some time for the slicing process to complete, but after that, you can start the printing process right away.
●3D printing process and evaluation.
Now that the slicing process is complete and you have the materials ready, you can start the printing process to create your prototype. The 3D printing equipment will create the prototype object according to your design, which you can then evaluate and inspect later. You need to ensure that the prototype will work well and ensure that it will offer the features you need to include in your final product.
●Rinse and repeat.
After evaluating your printed prototype and testing its features, you can determine whether you need to improve on that, or add new features, fix some errors, and so on. You can also consider it done and put the prototype in line for mass production. It is up to you, and it will also depend on your design requirements.
Conclusion
The 3D prototype printing process is a much faster and more efficient process when compared to the traditional prototyping process. The steps are straightforward, and you can follow this process after getting the necessary software and hardware for it. It's always important for you to evaluate each prototype you make with 3D printing and improve upon it before putting it into mass production.
Besides from 3D printing services, TEAM Rapid also offers injection molding services, die casting services etc processes to meet your low volume manufacturing to mass production needs. Contact our team today to request a free quote now!