In rapid manufacturing, short-run production allows you to complete prototyping projects on a short-term basis. It differs from the long-term production standards, where you need to work on a project in a long production cycle. As a result, short-run production gives you much better opportunities to keep your production cycles fresh, while allowing you to gain more experience for your business as you work on more prototyping projects.
For rapid prototyping services, short-run production is the preferable method you can use today, as it will provide you with the opportunity to take on various prototyping projects. Each project will give you certain insights that you can use to work on other projects, which can help you polish your production skills. Meanwhile, the long-term production scheme will often stick you into working on a single project for a long time with little or no variations.
Biggest Benefits of Short-Run Production for Manufacturers
Short-run production has become the craze in the manufacturing industries nowadays. It provides the manufacturers with certain benefits they won't get when they are using the long-term production scheme.
In rapid prototyping, short-run production becomes more preferable, as it can help manufacturers complete small project after small project from different clients. It means they can add more to their experience and improve various aspects of their production with more ease. Here are the biggest benefits of short-run production for manufacturers:
● short-run production has Faster production time with better efficiency.
With the short-run production, you can produce various prototypes faster. You will also need to use certain production methods that help you complete the prototypes in the most efficient way. The overall faster production and better efficiency can provide your clients with the best satisfaction.
● More projects to complete.
The long-term production will only put you on the same project over a long period, whereas the short-run production will give you the opportunity to complete more projects in a shorter time. It can help refresh your motivation every time you start a new project, while avoiding any stagnancy you might get from working on the same project again and again.
● Short-Run Production Allows the manufacturers to get More Experience.
The more projects you can complete, the more experience you will gain in your manufacturing business. In short-run production, you will handle the requests from various clients asking for various prototype designs. It will give you more challenges to help them reach their production goal, while giving your manufacturing business more experience in working on a wide variety of projects.
● Easier to increase reputation in the industry.
The more experience you have in producing various types of prototypes, the more your clients will trust your business. Thus, short-run production can help increase your business reputation in the industry, provided that you can offer the best quality work for your clients. It can help attract more clients your way and give you increased revenues over the long term.
● Easier project completion.
By working on various projects in the short-run production scheme, you can complete each project with more ease. It can be better than spending too many times working over a specific long-term project, which might be more difficult for you to complete. With the short-run production, you can work on various projects in short bursts, making it easier for you to complete them one by one.
● Better micro-management.
Micro-managing the projects you are working on will be easier when you use short-run production for rapid prototyping. The projects will be simpler to do, and managing them won't require a lot of resources on your part.
Long-Term Production Disadvantages
Please note that long-term production for rapid prototyping is not bad. However, there are some disadvantages of long-term production when compared to short-run production. Also, for some manufacturers, these disadvantages can bring a negative effect on their business. Here are some long-term production disadvantages for rapid prototyping:
● Stagnancy in production.
The long-term production process will allow you to produce the same prototypes or work on the same projects for a long period. This can trigger the stagnancy in your production process, which means there is no significant growth in your manufacturing production. It will also make your business difficult to expand further.
● Monotonous production process.
Working on the same prototypes again and again can create a monotonous production process in your manufacturing business. This monotonous production can create boredom, which can affect your overall product quality. There will be minor variations in your production cycles, which might lessen the quality of your production results.
● Fewer opportunities for growth.
With the lack of project variations, you will have fewer opportunities to grow your manufacturing business. It will also be difficult for you to expand your production line and adapt to the new trends in manufacturing.
● Not keeping up with the current trends.
Keeping up with the current trends is important to give you the insights about the advancements in the prototyping industries and how the current demands differ from the demands from a year ago or even a decade ago. With long-term production, it will get more difficult for you to keep up with the current trends, which can be bad for your business.
How to Best Start Your Short-Run Production for Rapid Prototyping
Now, it's time for you to make some preparations on how to best start your short-run production for rapid prototyping. Here are some tips you can follow: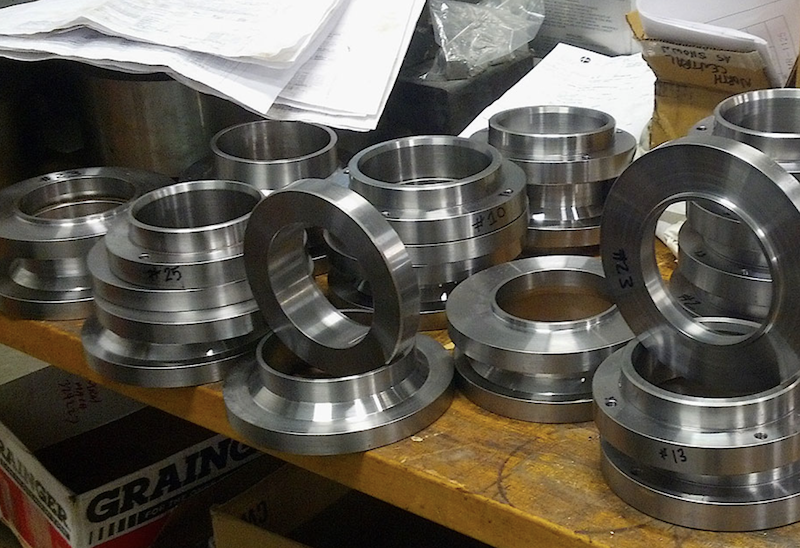 ● Use fast prototyping processes for short-run production.
It's best for you to focus on using the prototyping process that is fast and efficient. Stereolithography (SLA) is one of the fast and cheap 3d printing service that most manufacturers will prefer to use.
● Prioritize computerization over manual labor.
By using the computerized prototyping process, you can reduce the amount of manual labor you need to have in each production cycle. CNC machining and CNC turning are the best way for you to perform the rapid prototyping process, which will require minimal labor, and the CNC machining cost is low.
● Maintain high quality results in Short-run production.
Having a fast production process alone is not enough. You also need to maintain high-quality results for your prototypes, you can consider about the processes by plastic injection molding service and metal die casting. This way, you can attract more clients to your business, which will also help expand your business further.
Conclusion
Short-run production for rapid prototyping can give plenty of benefits both for the manufacturers and the clients. Compared to long-term production, short-run production can provide plenty of opportunities for manufacturers to expand their business.
In today's business landscape, it is more preferable for manufacturers to embrace the short-run production model for rapid prototyping instead of keeping up on their old long-term production model. Contact TEAM Rapid today for your upcoming project now!