Home
>
News & Events
> The Guidelines for Selecting the Best CNC Materials for Machining
The Guidelines for Selecting the Best CNC Materials for Machining
The quality you can get from the CNC-machined parts will depend on the materials you use to create the parts. The better the CNC machining materials you are using, the better the quality of the parts you will get. In producing CNC-machined parts and components, you will need to pick the best materials for the budget you have for your project. In this guide, you will learn about the guidelines for selecting the best CNC materials for machining.
The Features of CNC Materials You Should Look For
CNC materials come in various shapes and sizes, and you need to pick the ones that are best for your machining project based on their features. Please note that each material type has different qualities and grades, so you need to pick the ones that offer the best features for your project. Here are the features of CNC materials you should look for:

Quality and grade.
The first feature you need to look for is the quality and grade of the CNC materials you are about to use. CNC materials come in various qualities and grades, and depending on the final product you want to make and the budget you have, you might want to pick the materials with the best quality and grade that fit with your requirements.
Properties.
The material properties are the inherent characteristics of the CNC materials, such as its durability, elasticity, resistance to high temperatures, malleability, and many others. There are various properties in CNC materials that you need to consider before using them, such as how good they are for long-term use, how good they are in conducting heat and electricity, and so on.
Comparison with similar materials.
Even with the same material type, such as metal or plastic, there will be many things that make them differ from each other. It is important for you to compare similar materials to get the best assessment of your material quality and properties. You can compare different plastic or sheet metalwork materials to find out which material you can use for your current project.
Soft vs. Rigid.
The softness and rigidity of the materials also matter, as you will need to determine their softness or rigidity to use in your parts creation. Some hardware parts will require you to use softer material types, whereas other parts might require you to use more rigid material types. So, it is an important feature you need to think about before picking the right materials for your CNC milling and CNC turning project.
Durability for long-term use.
The rapid prototypes or parts you will create with the CNC materials need to be durable for long-term use, and it needs to be able to withstand regular usage without getting broken in the process. It's best for you to pick the materials for CNC machining that will provide the best durability for the parts you will create later, as it will allow you to create higher-quality parts and components.
Indoor vs. Outdoor application.
Another feature to look for in the CNC materials is the application of the materials, whether you will need to apply them for indoor or outdoor application. Generally, you will need to pick the materials with better properties and qualities if you want to use the parts or components outdoors, as they will get exposed by constant sun exposure, different weather conditions, and so on.
The Factors You Need to Consider before Choosing CNC Materials
There are also some important factors you need to consider before choosing CNC materials, which will have to do with various aspects of your CNC prototyping and machining project, such as budget, design requirements, the quality you want to achieve, and so on. It's best to consider these factors before buying your CNC materials. Here are the factors you need to consider before choosing CNC materials: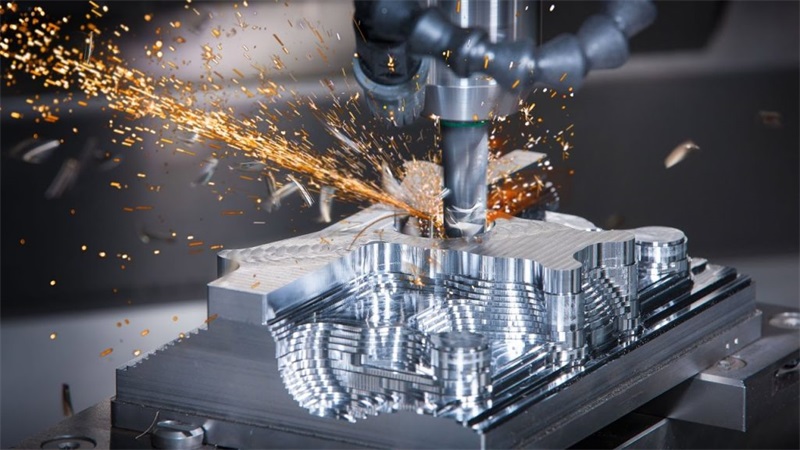 Dimensional stability.
It is important to pick the CNC materials that have a high dimensional stability, because it will ensure that the materials will stay solid even when they get exposed to various working environments. It will also ensure that the parts you create will have a consistent shape, without any shrinkage or deformations during use.
Working Environments.
Another factor to consider is the working environment for the hardware parts you will make with it. Will you expose the parts to high temperatures, severe weather conditions, damp environments, and other unusual working environments? If so, you will need to pick the materials that have the properties and characteristics to handle those unusual working conditions.
Cost and Budget.
Another factor to consider is the costs of the materials and the budget you have for your rapid manufacturing project. In some cases, you might need to consider choosing cheaper materials for CNC machining because of budget constraints. Thus, it's important for you to calculate the overall budget for your CNC machining project, so you can pick the best materials that will fit into your budget.
Parts Quality and Complexity.
Depending on the quality you would like to achieve and the complexity of the hardware parts, you also need to pick the materials that will match best with your requirements. Please note that not all CNC materials are suitable to use to create complex parts design, so you will need to pick the materials that can follow your design requirements with no problem.
Heat and Electrical Conductivity.
It's also important for you to consider the conductivity factor, especially for heat and electrical conductivity. Most CNC machining parts will be used for operations that require electric currents and high temperatures, so you will need to ensure that the materials you use will have a high level of heat and electrical conductivity for your parts to work well later.
Conclusion
You can follow these guidelines for selecting the best CNC materials for machining. It's best to understand that the better the CNC materials you choose for your machining project, the better the final products you can produce with it. The material selection will also affect how you can integrate the final products with other parts or components, so be sure to pick only the best materials for your CNC machining production.
TEAM Rapid offers a series of manufacturing services such as CNC machining services, 3d print services, injection molding services, die casting services to meet your needs. We have diversities of materials for your choose to get the best one for your projects. Contact our team today to request a free quote now!
Request A Quote